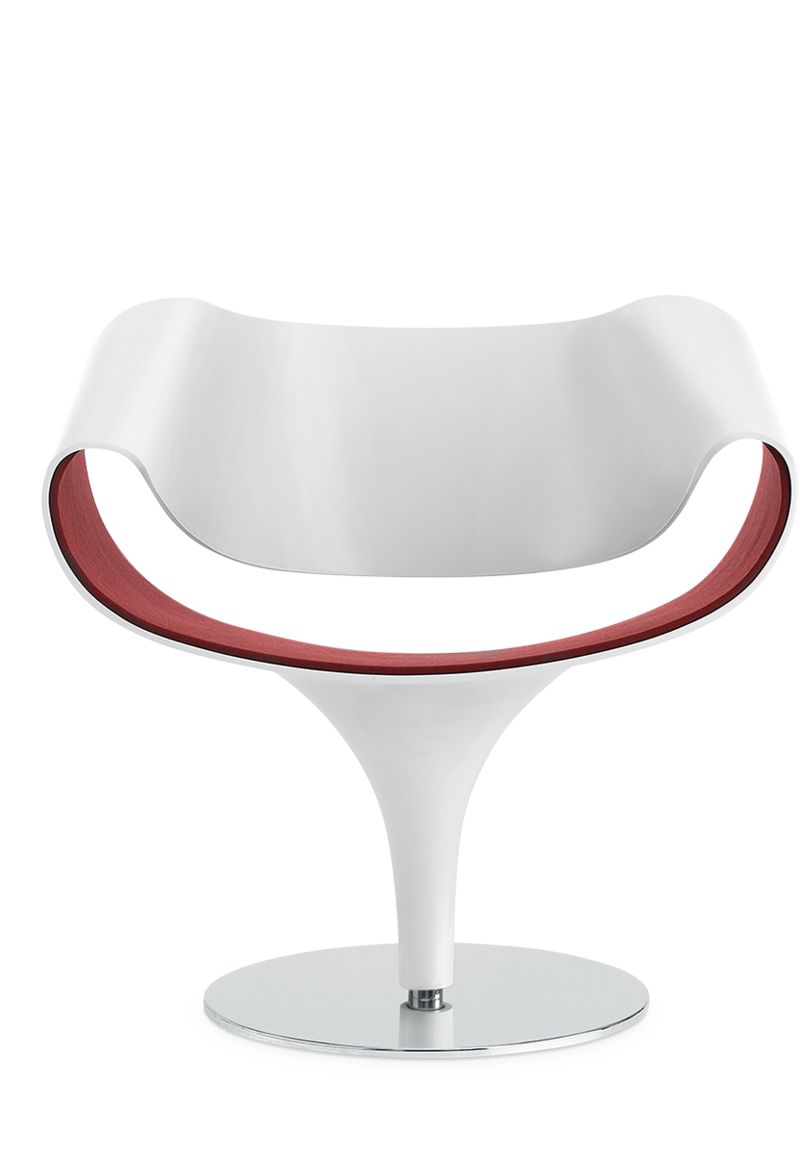 BY MARTIN BALLENDAT (BALLENDAT DESIGN)
A sculpture of a lounge chair. And a welcome contrast to the sterile linearity of many modern-day buildings.
Perillo - The modern art of sitting
The shape is so sculptural that when you first encounter it you may ask yourself whether you can actually sit on it. But Perillo is not just designed to look good. It is also a comfortable chair which feels great to sit on thanks to the finest materials (walnut, oak, leather). Its seat surface, backrest, armrests and sub-frame come together to produce a stylish piece of seated furniture.
References
Discover endless possibilities of this chair for aesthetically successful design solutions.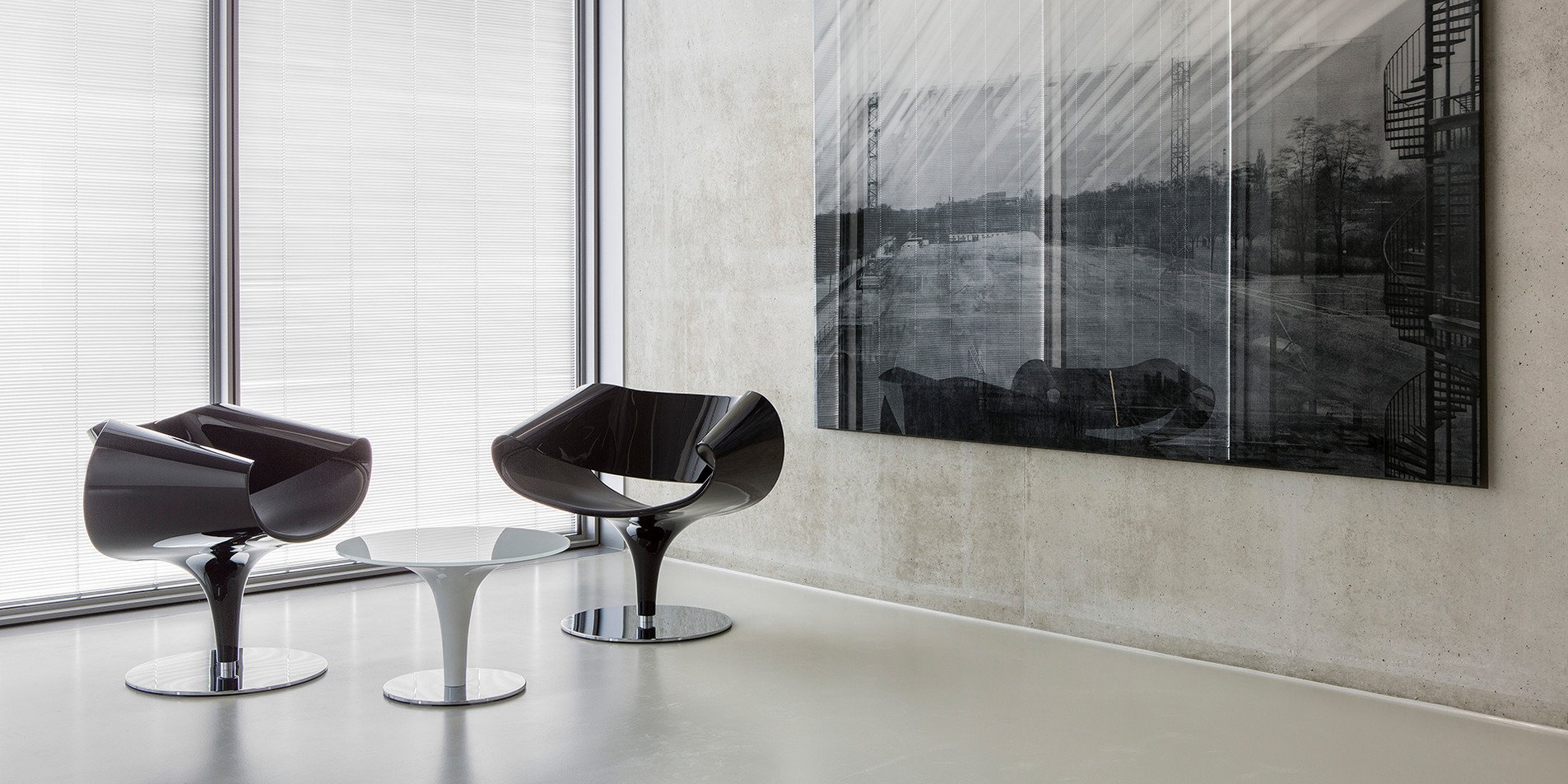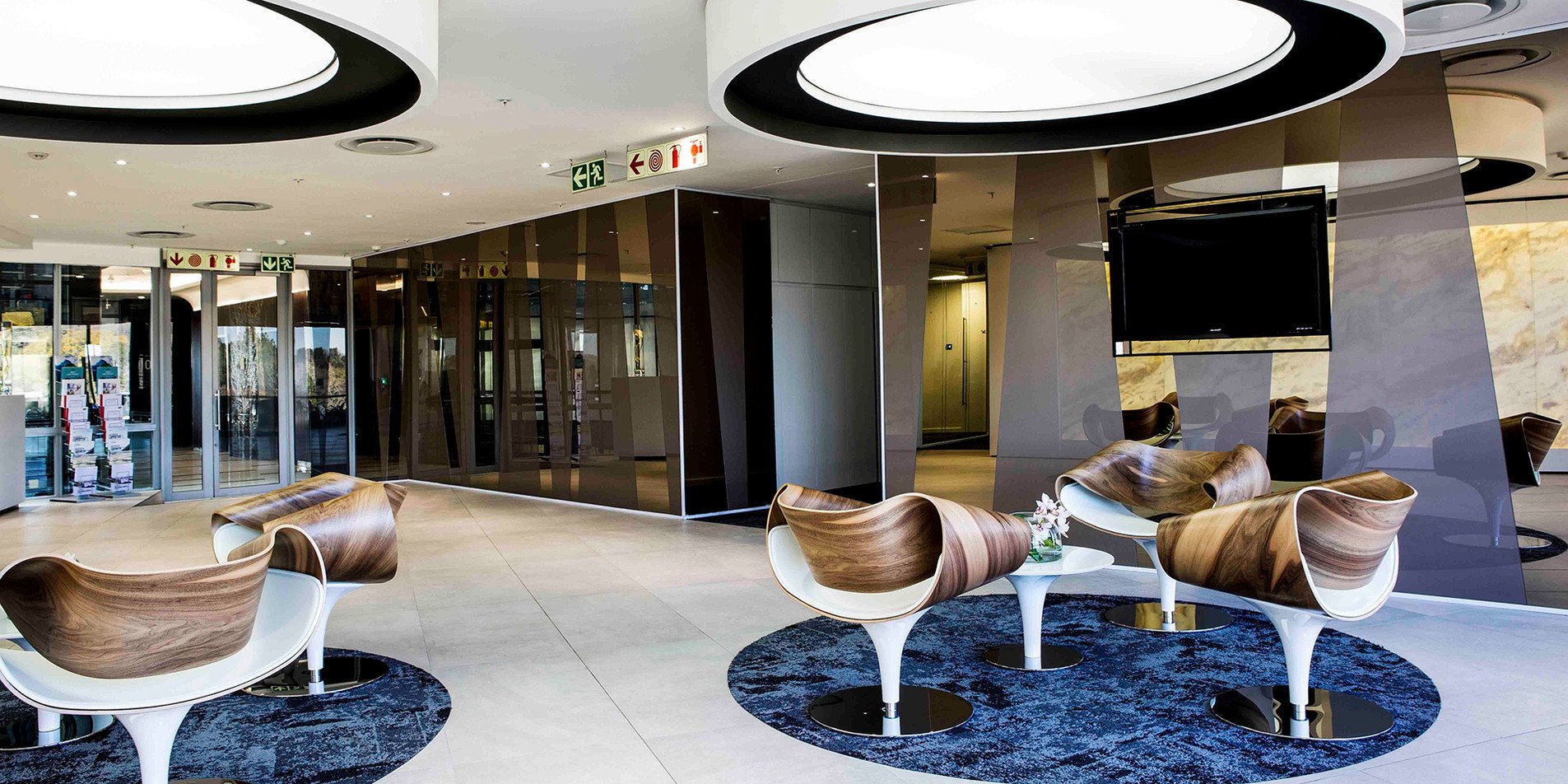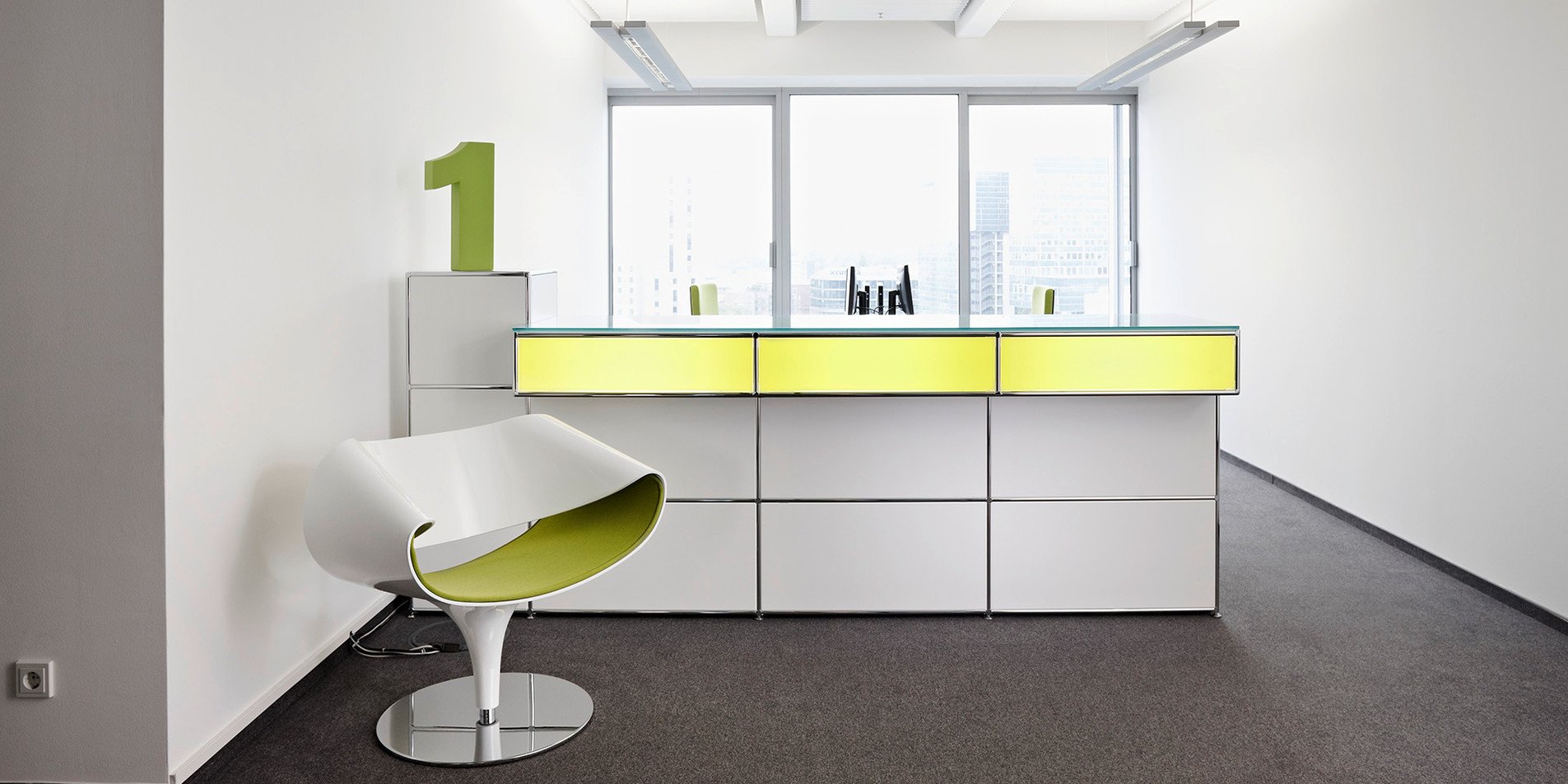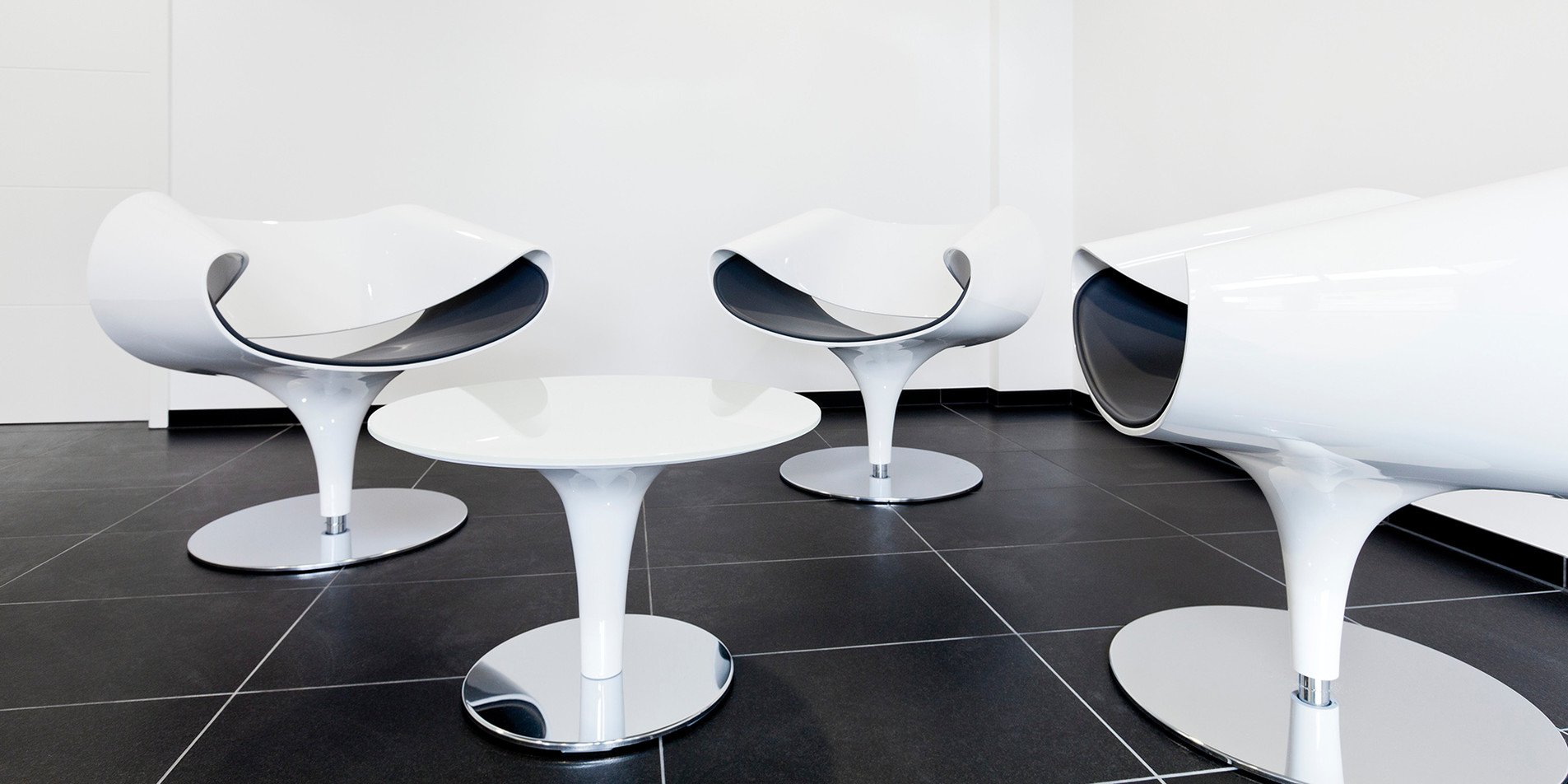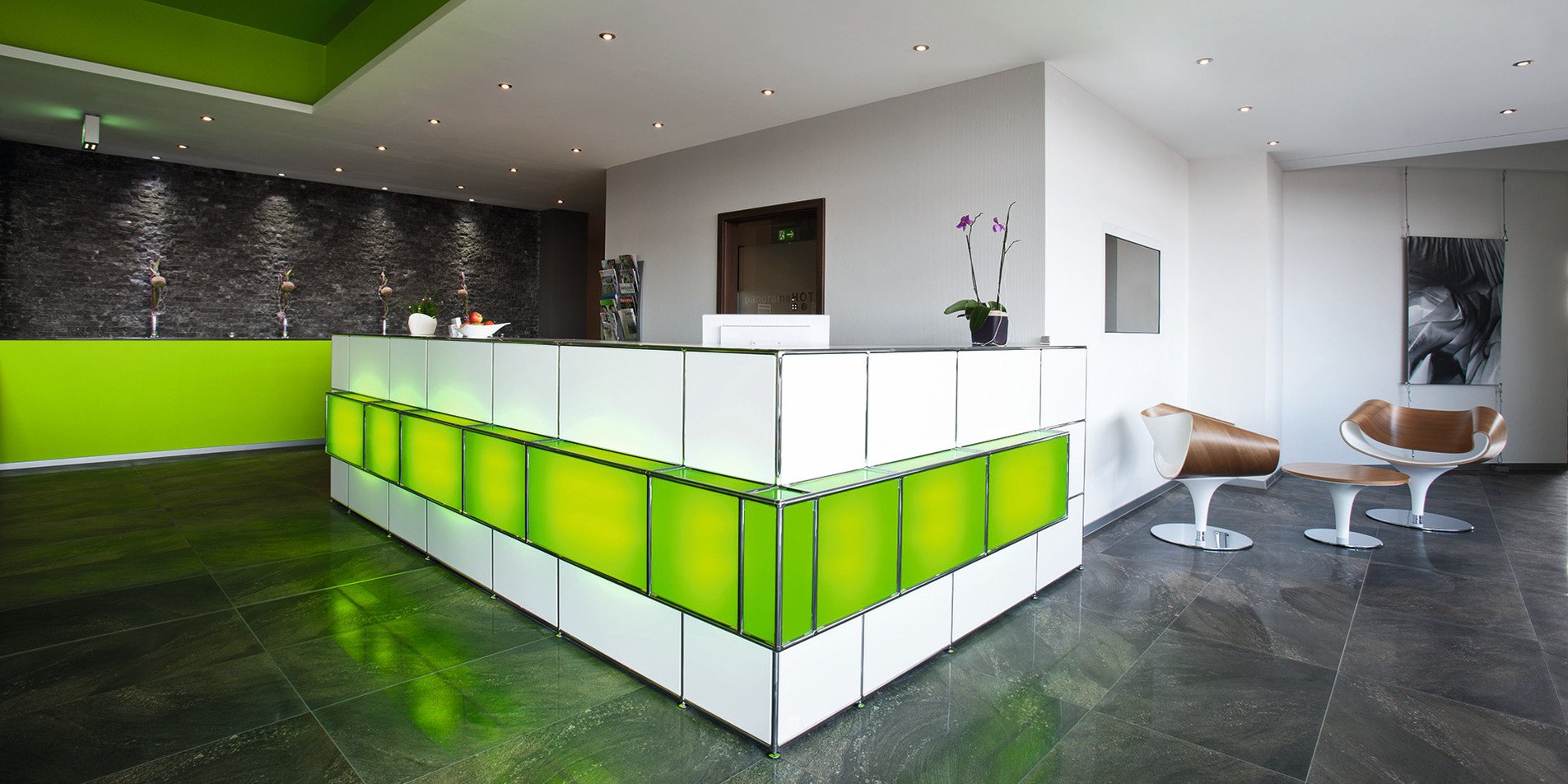 Sub-frame
Chrome steel or stainless-steel circular swivel base (ø 57 cm)
Automatic return mechanism (optional)
Plastic glides for carpet (standard)
Felt glides for parquet, linoleum and stone (optional)
Shell
Three-dimensional polyurethane hard foam shell with matt or highgloss lacquered finish
Multiple-bonded laminated wood with oak or stained walnut veneer and lacquered with water-based lacquer (PR182) or covered with white (RAL 9016) CPL film on the inner side of the shell with walnut (PR181). Tulip pedestal available in matt or high-gloss white.
Cushions
Breathable made-to-measure foam cushion, covered in cover materials from the Züco textile collection
Materials - see, feel, experience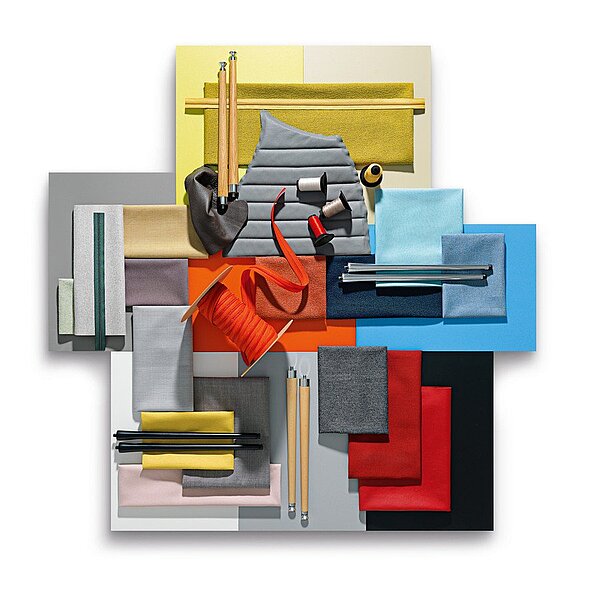 other products that could be of interest to you
Retailer
Züco experience, always in your vicinity