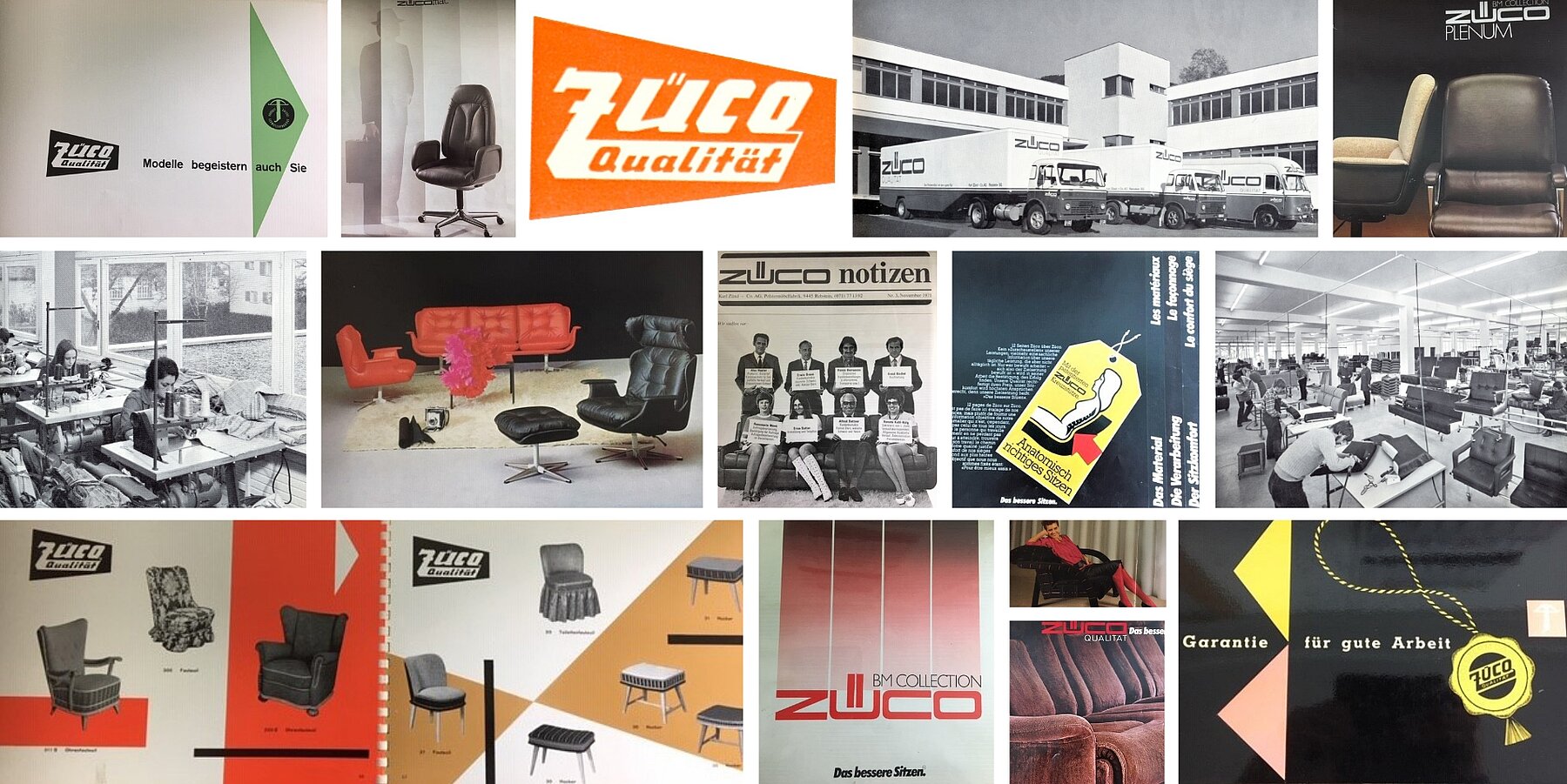 100 years of Züco, Design as tradition.
We boast a wealth of knowledge and experience that has evolved over 100 years. Nevertheless, continuous learning is a fundamental aspiration that we like to embrace as a company. We are driven by the motivation not to forget our roots and to focus on what we do best: manufacturing outstanding office furniture.
Let's go back in time together and reflect on our company's history stretching back over 100 years.
Züco, from horse saddles to upholstered furniture.
Züco was founded by Karl Zünd in Rebstein, Switzerland in 1921. The company initially mainly produced upholstered furniture, horse saddles, leather goods and sports items. Within just a few years, Züco had more than ten employees and was one of the most successful companies in Rebstein. The company expanded in a short period of time to become a major manufacturer of upholstered furniture in Rebstein.
30 years of Züco! In 1951, Karl Zünd's sons took over the company and ran it under the name Karl Zünd & Co. The main focus from now on was on upholstered furniture.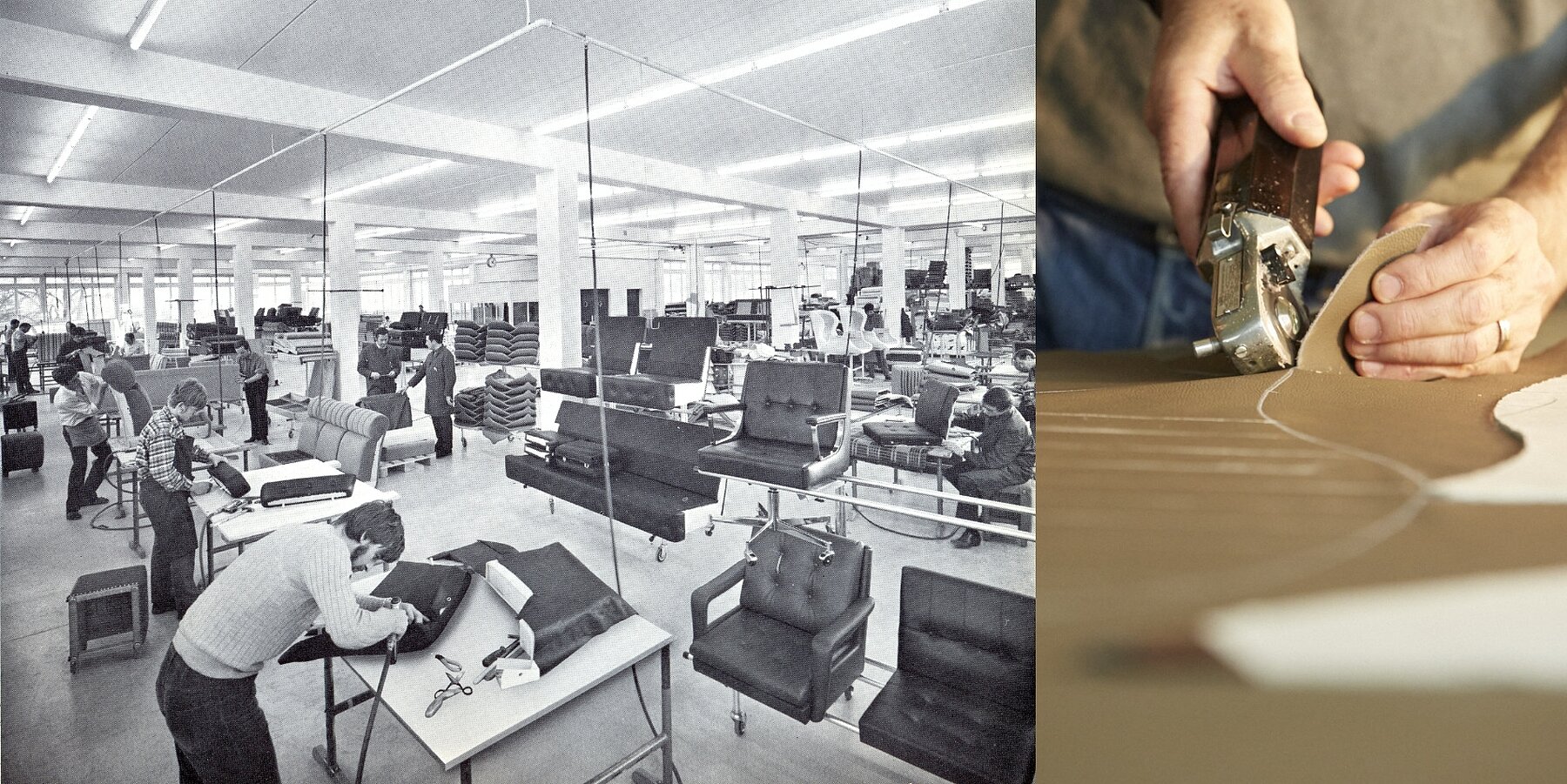 Züco, quality and attention to detail.
Excellent results are only achieved if you get stuck in yourself. We at Züco understood this as early as 1921 and we specialised back then in producing our items of furniture by hand. This enabled us to guarantee supreme quality and attention to detail. This is a trait we still hold dear today.
Züco-branded seating speaks a language of its own. Real craftsmanship is combined with many decades of experience in the processing of fine leathers and the most exclusive materials.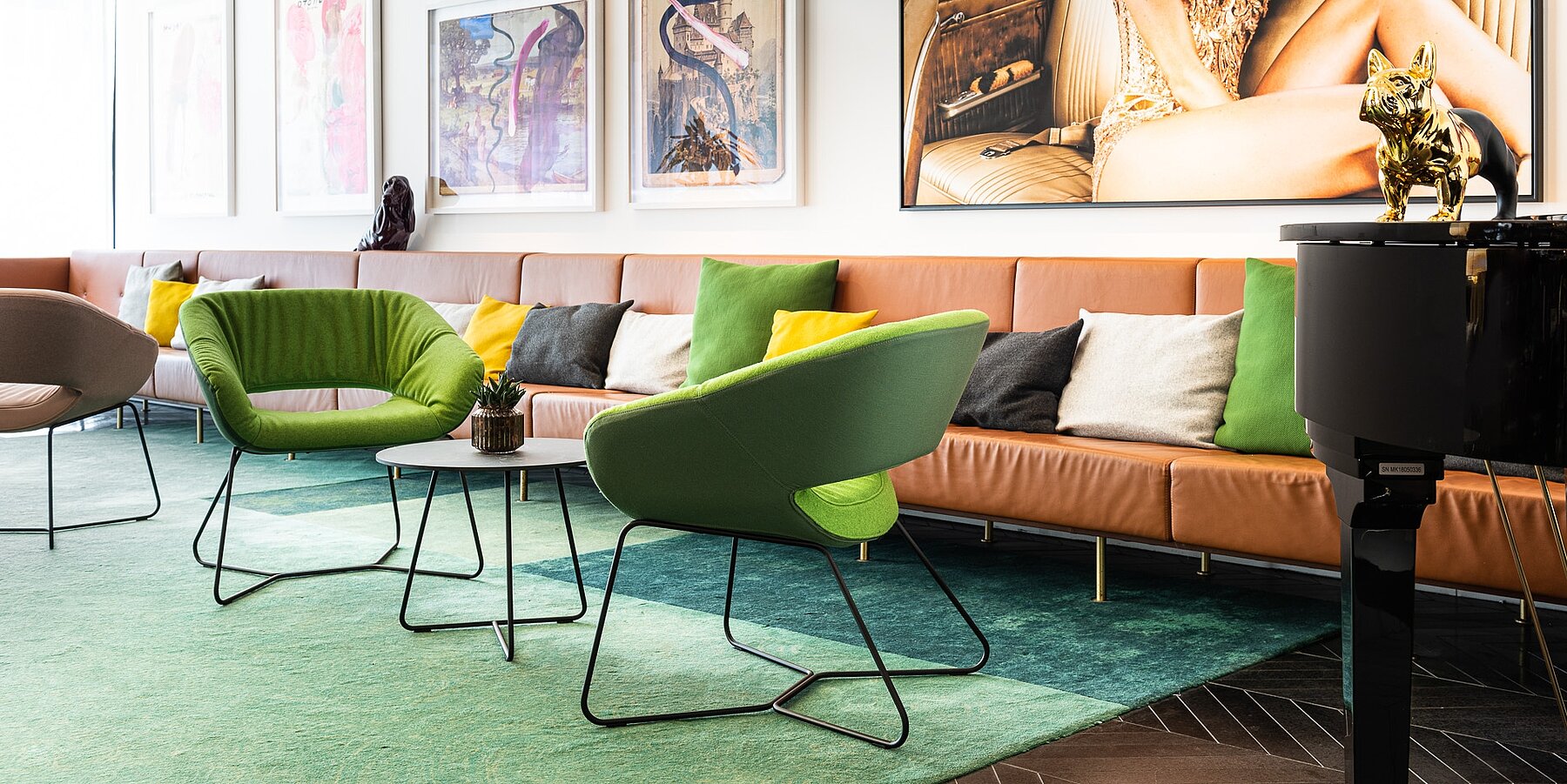 Züco, the premium brand of the Dauphin Group
Today Züco operates as part of the Dauphin HumanDesign® Group in Offenhausen/Germany and furnishes stylish offices and conference rooms, lobbies, restaurants and people's homes all over the world with furniture that is both tasteful and timeless, creating an unrivalled level of seated comfort.